Beautiful Presenter Sound
More about Presenter

---
Presenter(one guitarist) has been deeply thought the true meanings of the meaning to exist of music and the worth of existence.
He started his music activity to convey the importance of music through his music activity. Music has the power of influence. We should choose good quality music, and especially it would be most important in education.
He would like to express the profundity and elegance of classical music in his playing the electric guitar together with a kind of modernity.
Presenter(one guitarist) plays all the music instrument parts of Orchestra Full Score with several kinds of guitars(lead guitar, rhythm guitar, bass guitar, and guitar synthesizer) - Orchestration by only stringed instruments(electric guitars). It is exactly one-person-orchestra.
Presenter's guitar performance is rare and very unusual style. People may not have heard of such a guitar sound before.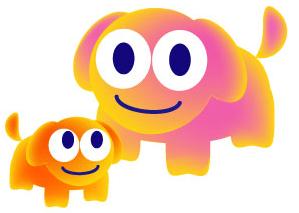 ---
Presenter hopes that Presenter Sound can heal people's mind, and it can bring joy to people. He is sending his music to people all over the world. He wants to convey his thinking about "Music" and his philosophy as a musician. Presenter hopes that this "New Classical Music" will be a trigger which leads people to Classical Music.
Presenter Sound - melody, rhythm, and harmony - literally become a trinity and sounds comfortably in peoplefs mind.
A human being has a feeling of internal rhythm by nature, and it is the basic tempo the same as his heartbeat. He might feel it most comfortable tempo for himself. Presenter regards this internal rhythm as the basis of music. He thinks it most important.
Presenter is actually playing music with this basic rhythm and tempo. Music full of life energy, that is Presenter Sound - Presenter Music.
Presenter plays the electric guitars wholeheartedly. His rich sensibility creates the finest vibrations and it becomes high-quality energy.
Presenter Sound, which flows out from his music will heal people's heart and will cheer up them. will bring joy, harmony and happiness to people. Furthermore, Presenter Music will make people's brains more activate.
---

Presenter on Youtube
© 2000-2019 OfficePresenter