Beautiful Presenter Sound - Presenter's Music
More about Presenter


Presenter(the artist's name), he had been thinking deeply about the real nature of the music, the meaning of to exist, and the role of the music. He started to convey his thought about these issues through his music activity in 2000.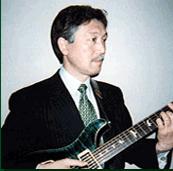 ~~~~~~~~~~~~~~~~~~~~~~
Music is deeply involved, whether we like it or not, in our daily lives. Music is always sounding everywhere - TV, Radio, Stores, Public Facilities, Open Spaces, etc. "Listening to favorite music." "Listening to music casually" or "Music comes into the ear from around."... - Even if the situation of listening to music is different, we are always influenced by it. We, however, are defenseless against music.
We need to choose music more carefully because it has an influence. "Good Quality Music" is indispensable, especially for youth emotional education and healthy growth. Many people are influenced by the vibration of the energy of the music unconsciously.
Considering more seriously the effect of music on us, we should be more careful to choose and listen to music. The energy of the vibration of the music accumulates in our brains over time, and this wave energy eventually affects the thinking ability, judgment ability, and emotion processing ability.
Unfortunately, few people consider it quite a significant matter.
A lot of people are interested in, agree with, stand up to environmental initiatives that are visible and appearing as actual results on the earth. Those who are shouting and taking action on "global environmental issues" are passionating and making an effort to solve the specific problems and conditions on the surface. However, what they are doing seems not to get anywhere at all.
If we could change and raise our consciousness higher and higher, we would be able to know the real priority and find a way to solve even any problems. Raising and Evolving Consciousness - that will make it possible to awaken to the truth that exists in everything. Then, we can change this disorderly world into the correct orderly world.
~~~~~~~~~~~~~~~~~~~~~~
"Good Quality Music" in a "Good Music Environment" brings joy, harmony, richness, energy to people's hearts in their everyday living.
Music has the power to change people's consciousness. Music is one of the important elements to make society better, and it is also a source for creating a much better world. Therefore, the musicians' role is very important, and they are responsible for the music they play.
⇒ Music Environment Project
---
Presenter Sound
---
Presenter (the artist's name) plays all instrument parts of each Orchestra Full Score and Chamber Orchestra with Lead Guitar, Bass Guitar, and Guitar Synthesizer. He also plays Brass instrument and Wood instrument, Piano, Harp, Chorus, etc. via Guitar Synthesizer.
Presenter's Music - One-Person Orchestra, same as 32 - 64 members of an orchestra are performing.
Presenter wants to express the profundity and elegance of classical music in his playing the electric guitar adding a kind of modernity.
Presenter's guitar performance is an unusual and very special style. People might not have heard such a guitar sound before. Presenter is sending his new style and new sound music all over the world.
It would be a great pleasure for Presenter that Presente's music could heal people's minds, and it could bring joy to people. He is sending his music to people all over the world. He wants to convey his thought about "Music" and his philosophy as a musician.
Presenter would be glad if this "New Classical Music" could be a trigger that leads people to Classical Music.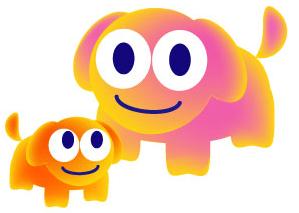 ---
Presenter Sound - Melody, Rhythm, Harmony - exactly becomes a trinity and sounds beautifully in people's hearts.
Humans have an "internal rhythm" that he feels it the most comfortable tempo for him. Presenter attaches great importance to this internal rhythm. Presenter's music does not deviate from the human internal rhythm.
Presenter is playing music with this basic rhythm and tempo. Music full of life energy, that is Presenter Sound - Presenter Music.
Presenter plays the electric guitars wholeheartedly. His rich sensibility creates the finest vibrations, and it becomes high-quality energy.
Presenter Sound which flows out from his music will bring joy to people. The beautiful harmony will be sounding in their hearts. And then, Presenter Sound will be helpful to the brain for activation.
---
© 2000-2020 OfficePresenter